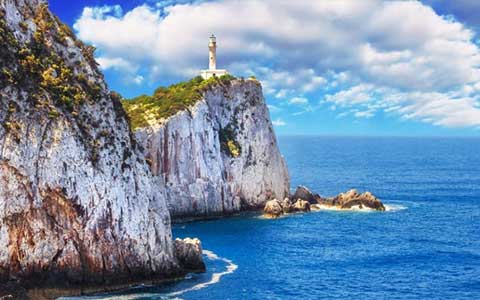 L
efkada is a group of Ionian islands on the western side of the Greek coast. The Koritians dug through the sandy shore 600 years before the new era, so Lefkada is very near the mainland.
The west coast is not so accessible – cliffs and rocky beaches are places for adventurers. Vasiliki in the south is a world-famous surfing center.
Tourism has changed this island very much, but you can still find untouched nature. Also, for those looking for a more modern ambiance, Lefkada is a very attractive destination.
Lefkada means "white", and white walls make the west coast very dramatic and attractive. Pitto East Coast is the center of tourism. The beaches are excellent and the coast is ideal for sailing and boat trips to Meganissi and Skopios (Skropios).
When you go to the south, the beaches become more difficult to access, but really worth the effort.